Get 5X better matches
LoveGenius optimizes your dating profile with AI.
Based on latest research. Start attracting more matches today.
Works with all dating apps
Research finds: A good bio will
make your profile more attractive
Built on latest research

The fastest way to increase your dating success

Our AI dating assistant is built on top of latest research of Tilburg University to optimize your profile for attraction.

Learn more about the science

Show your true self

Get better matches

Showcase your personality to improve the quality of your matches. Target just the right people (and defer people who don´t fit). We optimize your profile to draw in the matches that really click.

Maximize attraction

Get more matches

Optimize to be generally more attractive and magnetic. Confidently show who you are and what you want. Our AI knows the secret of 100,000+ successful dating profiles and is fine-tuned by leading dating experts to increase your matches.
Success stories from our users
Andy, 32
Matching in London
I was struggling to find the right words to describe myself on dating apps. I'm really happy with the results!
Looking for someone to hang with 🤙
I'm a curious music lover from London. By day I work in the city but come out of my shell at night with friends and family, or exploring hip-hop mixtapes. On days off you might find me skateboarding around town, getting creative in the kitchen with Thai recipes or spending an afternoon digging through record shops for hidden gems. If you know how to appreciate melodies as much as I do let's talk!
LoveGenius has been an absolute game-changer for me. I'm getting more matches and they actually have the same vibe. Highly recommended!
Living in Bali, interested in meaningful connections. Have you ever visited Bali?
📍Bali 🌊 | Seeking adventure buddy 🌍 | Sailor ⛵ & Home renovator 🏠 | Business strategist 📈 | Swipe right for waves & wonders 🌟👋🏼.
Jenna, 25
Matching in Austin
Finally I don't stress about Tinder any more. Now, I'm meeting such cool people.
Wanderlust ✈️ | Crossfit junkie 🏋️‍♂️
Leo with a fiery heart. Love life and trying new things, from workouts to chill nights. If you want a loyal adventure buddy, swipe right! 👉🔥
Start getting better matches in 3 steps
Answer just a few questions to get started

LoveGenius will write unique bios and learn from your feedback

Update your profile and get better matches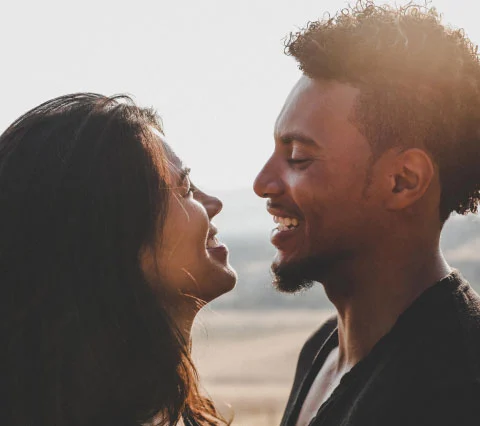 What's key to a successful online dating profile?
One of the most challenging parts of online dating is coming up with a profile that stands out. Many people leave this potential untapped, not knowing how to describe themselves in an inviting and lighthearted way. But a well-written profile will stand out and massively increase your chances of finding your perfect match. This applies equally to girls and guys, although we hear that women read the texts even more carefully than men.
Here's our expert checklist
for a great Tinder and Bumble Bio:
Have an upbeat and positive attitude
Keep your bio short and to the point; no one likes reading long paragraphs about you
Include something unique and interesting about yourself
Add humor or wit if possible - this will show off both your intelligence and charm
Be confident - but not boastful or cocky
Use emojis at appropriate times (no overkill) ! # $
Remember your grammar - use proper spelling & punctuation
End on an open note - Finish off with a call-to action that encourages conversation
By following the above steps, you will have a great start to crafting your online dating profile and standing out from the crowd. Don't be afraid to experiment with different approaches or styles of writing - what works for someone else may not work for you! Just remember that LoveGenius is there to help. Our AI-powered algorithm will magically write unique profiles specifically tailored to get the right match for you! So whether you're looking for long lasting love on Bumble or just a bit of flirty fun on Tinder or other platforms, you'll have better matches soon.
Frequently asked questions
Our mission: Help you get better matches
LoveGenius is on a mission to revolutionize the online dating landscape. We are the only AI-powered Tinder Bio generator on the market, helping users craft an authentic and optimized bio that truly represents who they are. Our aim is to offer personalized, creative dating profiles that are proven to attract higher-quality matches. Through our advanced algorithm, we take data points including interests, hobbies, and other personality traits to construct the perfect bio for guys, girls, and everyone in between. With LoveGenius on your side, you can be sure to find the lasting connection you've been looking for.
How does LoveGenius Work?
LoveGenius uses AI-powered algorithms to generate a tailored dating profile for you for Tinder, Bumble, Hinge and many other dating platforms. All you have to do is provide us with some information about yourself and we will generate a profile to attract the right matches.
What makes LoveGenius special?
LoveGenius is designed by top dating experts and uses AI-powered algorithms to generate a tailored dating profile for you. This means that you will land 5x more relevant matches and increase your chances of finding the perfect match.
Does LoveGenius guarantee better online dating results?
Our fans report 10x better online dating results with more relevant matches.
Is the dating bio really written for me personally?
Whether you're looking for a witty and clever bio or a more serious one, LoveGenius has you covered and is guaranteed to help you make your profile stand out. LoveGenius will ask you for some personal data (such as your hobbies) through a simple and playful interface and then magically create interesting and unique tinder bios that represent your values and interests.