UNLEASH YOUR DATING POTENTIAL
Mastering Your Bumble Bio: A Comprehensive Guide to Stand Out in the Hive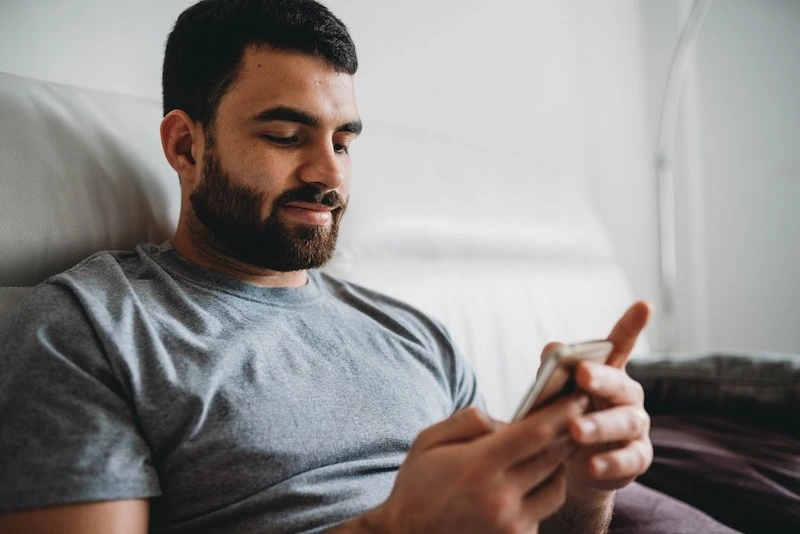 ☝️

Summary: The most important things at a glance
1

A powerful Bumble profile combines an engaging bio, quality photos, and witty responses to prompts to make you stand out from the crowd.

2

To create the perfect bio, use a captivating opener, be authentic in your tone and narrative about your lifestyle and values, and have clear expectations for potential matches.

3

Invest time in choosing high-quality photos that show various aspects of your life; authenticity is vital when showcasing yourself through images.

4

Take advantage of tools like LoveGenius to help craft a compelling profile tailored to attract meaningful connections.

5

Be wary of common mistakes such as leaving bios empty or being overly generic; focus on showcasing your unique personality traits while maintaining honesty and positivity throughout your profile text.
📝 Table of Contents
1. Importance of a Powerful Bumble Profile
Bumble, much like any other online dating platform, is a digital showcase of your personality, interests, and aspirations in love. Creating a powerful profile is not just about attracting potential matches. It's about attracting the right matches. An average dating app user in the US swipes 5.83 hours per day, so making a unique impression becomes an essential part of the online dating journey.
Your Bumble profile is more than just a space to fill out—it's a critical instrument in your online dating toolkit. A well-constructed bio can act as a mirror of your personality, luring matches that genuinely mesh with your tastes and principles . It gives potential matches a peek into your world, inspiring them to kickstart a conversation and hopefully build a strong connection.
2. Key Elements for an Outstanding Bumble Profile
Successful profiles combine multiple elements to share your story and highlight your attractive personality traits:
🎩 Clear and Engaging Description: Your bio should be more than just a list of traits or facts. It should weave a narrative that is true to you and attractive to your potential matches. A well-constructed, compelling bio is a vital starting point.
📸 High-Quality Photos: Photos are visual representations of your life and personality, complementing your written bio. Opt for clear, well-lit, and recent photos that depict you in a variety of scenarios, such as pursuing your interests, socializing with friends, or just enjoying everyday moments.
👀 Effective Use of Prompts: Bumble's prompts are an excellent opportunity to offer more insights about yourself. Crafting witty and engaging responses to these prompts can help spark conversations and further express your individuality.
🎤 Tone of Voice: Your tone of voice can say a lot about your personality. Are you funny? Serious? Quirky? Reflect your true self in your writing style to create a relatable profile. Emojis can add a fun, visual, and emotional layer to your bio. Used sparingly and appropriately, they can help draw attention and emphasize key points.
💛 Honesty: Honesty and not caring too much what other people might think is an important aspect of an attractive profile. It may be tempting to exaggerate or just mention things that are sure to go down well, but real honesty is more attractive and authenticity fosters genuine connections.
3. How to write the Perfect Bumble Bio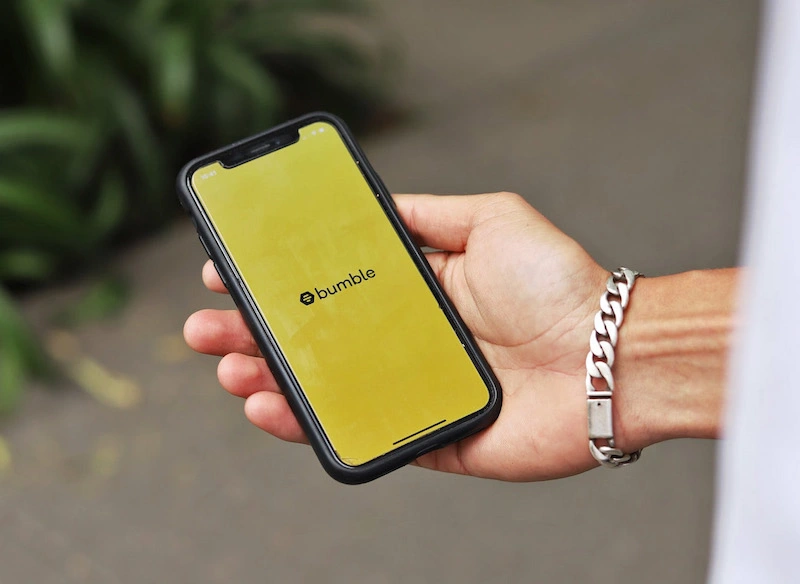 Creating a compelling Bumble bio involves showcasing an authentic and intriguing side of you. Here's a breakdown:
1. The Opener: This is your first impression. Use a witty joke, a unique fun fact, or a thought-provoking question about your passions. The goal is to grab attention and spark interest. The opener isn't about selling yourself directly, but creating an enticing hook.
2. The Body: This is where you give a glimpse of your lifestyle, interests, and values. Mention the book you can't put down, the hobby you're passionate about, or a memorable travel experience. But don't just list them; share stories and anecdotes that create an emotional connection and draw potential matches into your world.
3. The Closing Statement: Define your expectations. This could be what you're seeking in a relationship or the qualities you value in a partner - mentioning it indirectly can take off any pressure. Make it inviting and open-ended to encourage potential matches to strike up a conversation. Often people enjoy a bit of a chase - so create a bio that leaves them wanting to learn more.
🎯 Key Takeaway: An outstanding Bumble bio is a blend of authenticity, intrigue, and clarity. It offers an engaging snapshot of your life and personality, while conveying your dating goals.
4. How a Bumble Profile Generator Can Elevate Your Profile
Recent studies have thrown light on women's online dating habits. Contrary to men, who usually aren't as picky, women give notable weight to the bio text when sizing up possible matches. They rate the total appeal of a profile, taking into account both the text and pictures , often hunting for signs of socio-economic status, self-assuredness, a positive outlook, hobbies, and level of education.
A top-notch bio can spark intrigue, foster a feeling of connection, and even sway someone to swipe right, which means a match. Conversely, a hastily written bio can cause immediate left swipes, no matter how fetching your photos might be . Therefore, dedicating time to craft an impressive bio can notably raise your chances of winning at Bumble.
A Bumble bio generator like LoveGenius revolutionizes the online dating experience by crafting compelling, personalized profiles that truly mirror your personality. Powered by Generative AI technology, LoveGenius saves time and stress, generating a captivating bio that stands out from the crowd. Based on successful dating profiles and the science of attraction, it highlights your unique qualities and aligns them with your distinct personality traits. LoveGenius doesn't just create profiles, it paves the way for genuine connections, improving the quality of your online dating experience and maximizing your chances of finding a match that truly 'clicks'.
5. Responding to Bumble Prompts: Tips and Tricks
Responding to Bumble prompts is all about showing off your personality and inviting potential matches to start a conversation. Let's look at a few tips and tricks on how to maximize their impact:
1

Be Authentic: Remember, prompts are a window into your world. When you answer, stay true to who you are. If a prompt asks, "What's your ideal Sunday?" and your real answer is binge-watching your favorite series, then state it with pride!

1

Show Don't Tell: Instead of telling your potential matches about your qualities, let your answers to the prompts show them. If you pride yourself on your sharp wit, select a prompt like, "I'm overly competitive about…" and furnish a playful response, such as, "…finding the best parking spot at the grocery store." This lets your humor shine through in a relatable and entertaining way.

1

Be Specific: Vague answers are forgettable. Specificity draws people in and helps them to imagine life with you. For instance, if the prompt is "My most recent act of kindness," instead of saying "I helped a friend," be more specific: "I spent my weekend helping my friend assemble IKEA furniture for his new apartment."

1

Encourage Conversation: Use your answers to prompts to encourage potential matches to initiate a conversation. An answer that ends with a question or that intrigues people to know more works well.
6. Effective Use of Photos in Your Profile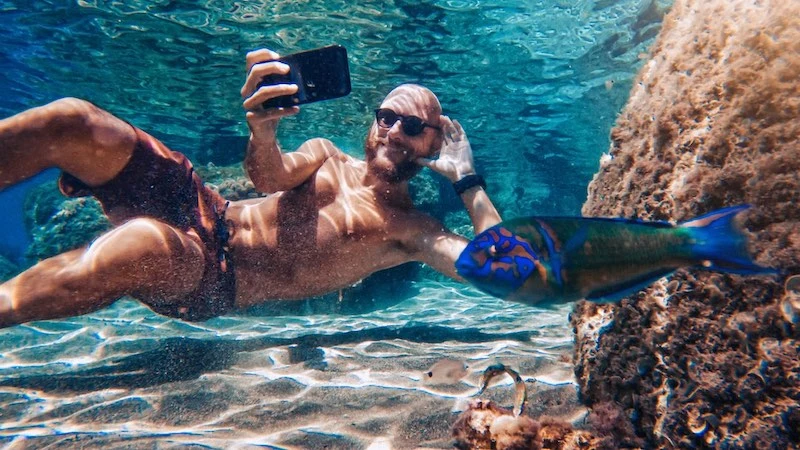 On Bumble, your profile photo is the first thing a potential match sees and can greatly influence their decision to swipe right or left. Here are some essential pointers to guide you in selecting the best photos for your profile:
1

Quality: It's better to have three or four high-quality, clear images that truly represent you, than a multitude of blurry or low-quality photos. It goes without saying that blurry, pixelated, or poorly lit photos aren't going to make a good impression. Invest time in choosing high-quality, clear photos that accurately represent you. Be aware of what's in the background of your photos

2

Variety: Upload a mix of photos that show you in different poses and showcase various aspects of your life. This should include a headshot and a full-body photo. You should limit the number of selfies, photos taken by other people also come across as more social. Include photos of you engaging in your hobbies or interests. A photo from your favorite hiking trail speaks to your love for adventure, while a picture at a painting class showcases your creative side. A picture in a social setting with friends can convey your sociability, while a photo with your pet can hint at your nurturing nature (Pro Tip: dogs work really well). Finally, variety isn't just about different activities; it's also about different moods and moments.

3

Authenticity: Your photos should reflect your true self. If you're not an outdoorsy person, there's no need to post a photo of you pretending to be. Authenticity will attract the right matches. Excessive filters can make a photo seem inauthentic, better stick to minimal editing and let your natural self shine through.

4

Smile: A warm, genuine smile is inviting and can significantly boost your likability. It shows you're friendly, approachable, and someone they'd want to spend time with. Furthermore, a smile shows confidence and contentment, traits often associated with attractive partners. It's not just about showcasing your pearly whites - it's about communicating your joyful and positive nature.
Your Bumble profile is your first impression, your introduction, your chance to start a story worth exploring. Tools like LoveGenius can help you get creative and provide expert guidance and assistance in crafting a profile that reflects the best version of you.
7. Common Pitfalls: What Avoid When Writing Your Bumble Profile
Empty or Generic Bio: Leaving your bio completely empty is a missed opportunity. Many profiles contain the usual "I love to travel" or "I'm a foodie". Ditch these clichés and opt for more unique descriptions about yourself.

Over or Under Confidence: Balance is key. It's important to be confident, but avoid coming across as arrogant. On the flip side, being overly modest can make you seem less confident.

Negativity: Potential matches aren't interested in past relationship woes. Maintain positivity in your bio.

Poor Spelling and Grammar: Spelling errors or bad grammar could give the impression of carelessness.
8. Elevate Your Game: Bumble Bio Examples to Get More Matches
"An architect shaping spaces, casting light and shadows in concrete and glass. Yet, within me lives a poet, too - molding emotions into words, erecting cathedrals of thought. Seeking one who can wander both realms, the physical and the ethereal, in tandem with me, a fellow traveler of reality and imagination"
"Plant-based chef with a love for experimental cooking. If you love spicy food and can beat me in Scrabble, we might just be a match."
"Fluent in spreadsheets and sarcasm. Fueled by caffeine and curiosity. Believes in chivalry, not stereotypes. Your move."
"Just your regular Indiana Jones, minus the snakes. Archaeologist by day, salsa dancer by night. Do you dig it?"
"Survived the apocalyptic year 2020, traveled to 35 countries, brewed the perfect cup of coffee. Next challenge: Crossword connoisseur seeking a Scrabble superstar."
"Environmental scientist passionate about preserving our oceans. Searching for someone who loves deep conversations, diving adventures, and doesn't mind getting a little sandy."
"Professional violinist with a love for indie rock. Seeking someone who appreciates orchestral concerts and garage band jam sessions."
"Lover of llamas, board games, and bad karaoke. I believe in living life outside the norm. If you're not afraid to be a little different, we might just be a perfect match.""Adventure-seeker and certified sushi lover. When I'm not scaling mountains, you can find me at the local dog park with my golden retriever, Max."
"Discarded the 9-5 for a culinary odyssey. 'Bon Vivant' with a chef's hat. Swap stories, not recipes."
"Ocean lover, making waves in environmental science. Let's dive into deep talks, ocean depths, and commit to keep the sand on the beach"
9. Conclusion
Online dating is indeed a marathon, not a sprint and an optimized profile is your ticket to success. By mastering the art of an engaging bio, selecting the right photos, and brilliantly responding to prompts, you pave the way for meaningful connections. This guide has equipped you with the essential tools to craft a profile that truly represents you and appeals to your potential matches. So, take these insights, put your unique spin on it, and step into the Bumble Hive with confidence and better results.
There's a match for everyone, and your journey is just beginning. So dive in, be confident, and enjoy the process. Your next swipe could be the start of something special. Here's to making connections that count!
10. Demystifying Bumble: FAQs
---
Leo Sullivan
Dating Coach
---